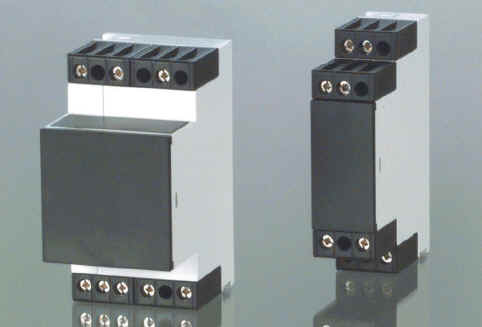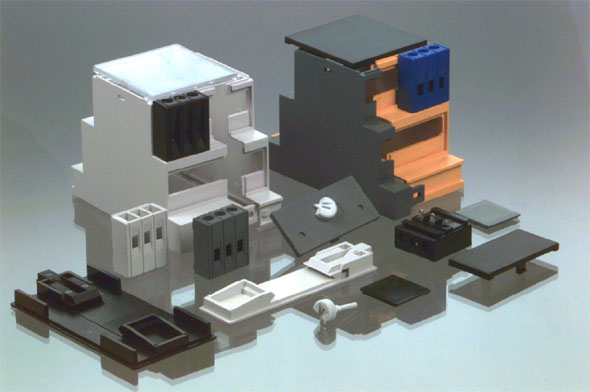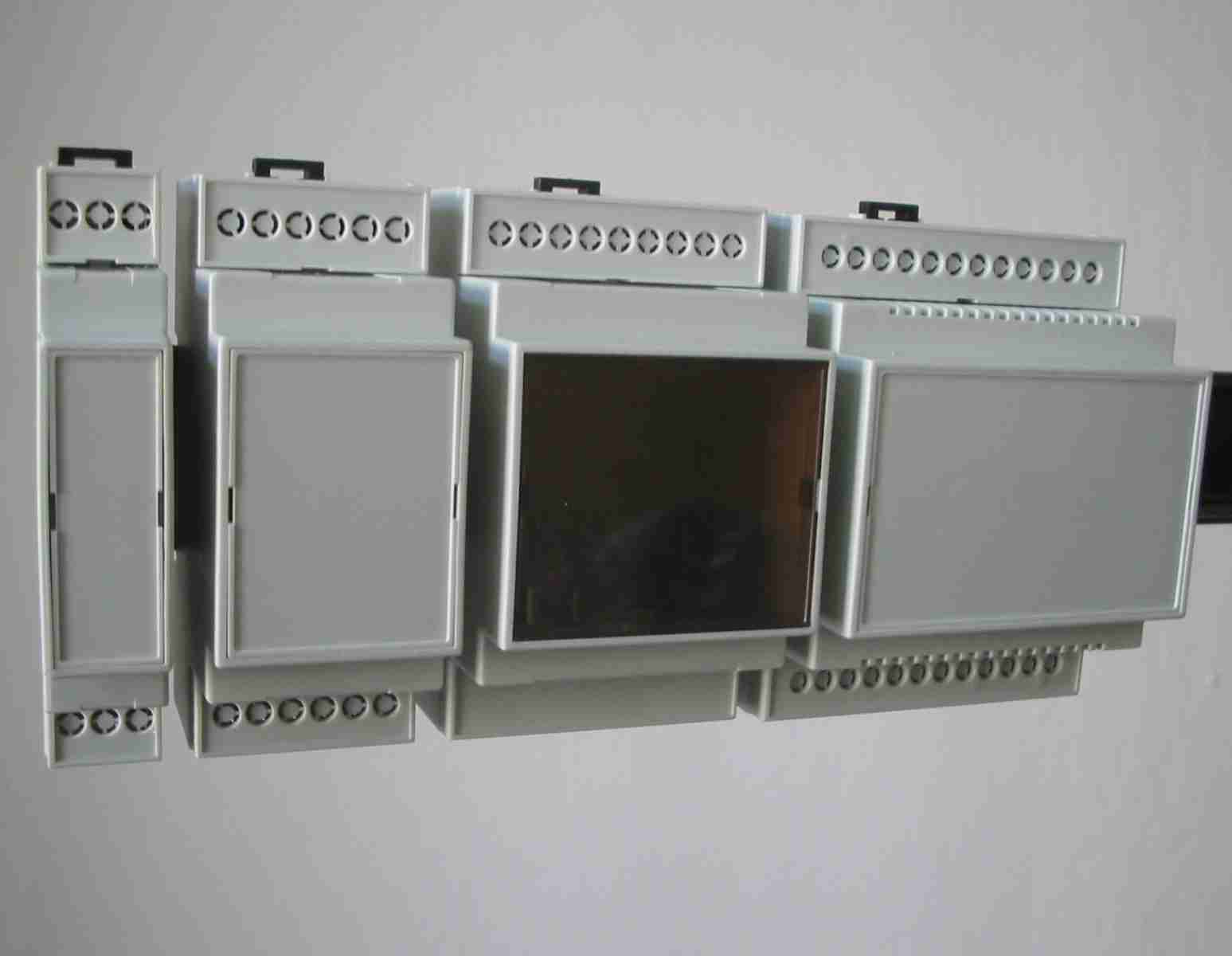 DIN rail enclosures modul 22,5 and 17,5 mm
We are pleased to present you products of the firm ELSYS, Ltd. We have been producing plastic din rail enclosures for electro engineering more than ten years. Several innovations were performed during this time. Enclosure is assembled from components including special terminals as well. You can set together various size of case from kit of components. Din enclosures are designed and manufactured according appropriate European norms for electrical technology. Cases were tested and approved in Institute for Certification. Construction is particularly convenient for industrial usage, especially very fast terminals. Technical characteristics exceeds demands of norms. Terminals are therefore convenient for electric screwdrivers. You can find description of 22,5 mm din enclosures, cases dimensions, terminals, photos and assembling animation on these pages.
Complete set of modulbox M1 to M9 width 17,5 mm to 160mm is presented here. There are descriptions of these din enclosures, their dimensions, various versions (vented boxes, solid top etc.) and accessories (front panels, terminal covers).
Direct link to the pages with another products such as cable harnesses, RS 232/485 converters, level sensors, regulators is in the left menu.
In case of interest do not hesitate to contact us for desired information. Our headquarters is placed in European Union, Czech Republic, Zlin.
German, Russian and Czech versions of these pages are also available.